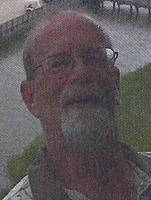 Edward L. Dockal
Edward L. Dockal, 57, of Phoenix Ave, died Sunday, November 26, 2017, at home.
Ed was born in Niskayuna, the son of John and Ruth Dockal. He was a graduate of Mont Pleasant High School, where he was on the wrestling and football teams. He was also a graduate of Hudson Valley Community College. Ed had been employed at Marcella's Appliance Center. He enjoyed bowling and golf.
He is survived by his wife Denise Dockal, two step-daughters, Erica Brockmyer and Jessica Brockmyer; son-in-law, Michael Baish; sister, Barbara and Joe Falace; nieces, Sarah and Eric Phillips, Erin and Michael Stangoni and Amy and Shane O'Neill; and step-mother, Barbara Faraone Dockal.
Calling hours, Thursday afternoon from 3:00 to 5:45 with a brief prayer service at 5:45 at Daly Funeral Home, Inc., 242 McClellan St., Schenectady. His family would like to thank the Marcella Appliance Center staff for their support. In lieu of flowers, please visit Gofundme. search Dockal.