(518) 374-1600
242 McClellan Street | Schenectady, New York | 12304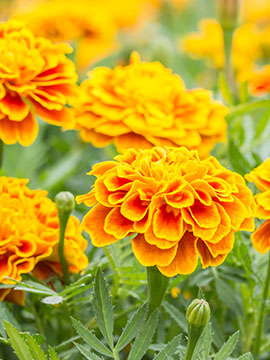 In Memory of
Carol G. Tumbelston
1926 - 2017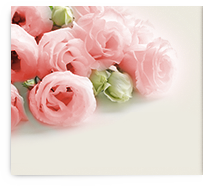 Obituary of Carol Tumbelston
Carol Gloria Tumbelston
9/16/1926 – 12/21/2017
Carol Gloria Tumbelston, 91, of Schenectady, N.Y., peacefully slipped the bonds of this world and entered the presence of Jesus Christ on December 21, 2017, her family by her side. Born in Philadelphia in 1926 to Carroll and Selma Weber, Carol was known as a kind, helpful and fun-loving person possessing deep inner strength and devotion to family. As a high school student during World War II, she was enlisted to deliver perky radio messages encouraging farmers to produce more vegetables. When the war ended, she played piano at a reception for returning, weary servicemen and there met the love of her life, Raimund Lull Tumbelston. They married in 1949, and together pastored six American Baptist churches throughout the Northeast from 1953 until retirement in 1996, after which they served part-time in several other churches.
Carol's legacy is a tribute to her times, her love of God, her unconditional love for others and her artistic creativity. Her home was always open to unexpected or needy guests. She could create a wonderful meal out of very little. She played the organ and piano at church and served faithfully wherever needed. She knew how to stretch a penny and gave sacrificially to make sure her family had special gifts.
While raising four children, she managed to find time to become an accomplished painter, producing hundreds of detailed, realistic scenes on canvas and wood – particularly wooden Easter eggs. Her artwork adorns the homes of family and friends and is treasured by all. She had a talent for storytelling and entertained her children and grandchildren with many a tale. To the end of her days, she loved to sing and would make up songs as well as belt out old childhood ditties and hymns.
Carol's true and lasting legacy can be found in the character and creativity she imbued in her family. She infused those around her with her dependence upon her savior, Jesus. No matter how busy she was, when you spent time with her, you knew you were the most important person in her life at that moment. She possessed a lively sense of humor and at times, a playful and hilarious irreverence. Her banana bread, iced tea, bread-and-butter pickle, and macaroni and cheese recipes are considered family classics.
Carol's husband of 53 years, Raimund, passed away in 2013. She was also predeceased by her parents; her stepfather, Charles Cromley; her beloved sister, Lorraine McAllister; and her second son, Peter Guy. She is survived by her children, Nancy (and husband James) McGuire of Berwyn, Pa.; Robert (Joyce) Tumbelston of Colorado Springs, Colo.; Ruth (Gregory) Lindenfelser of Schenectady, N.Y.; six grandchildren; and eight great-grandchildren.
Two services will be held in Carol's memory. On February 1, a service will be held in Schenectady, N.Y., at Emmanuel-Friedens Church, 218 Nott Terrace, at 1:00 p.m., with a reception following. A service will also be held on February 3 in Edgemont, Pa., at Trattoria Giuseppe, 4799 West Chester Pike, 1:00 p.m., with a luncheon preceding at noon.
Although Carol loved flowers and painted many of them in her artwork, in lieu of sending flowers, memorial gifts can be made to Baptist Health Nursing and Rehabilitation Center, 297 Ballston Rd., Scotia, N.Y. 12302, or to City Mission of Schenectady, 425 Hamilton St., Schenectady, N.Y. 12305, for the purchase of children's books.
The family also extends deep gratitude to the compassionate and competent teams of Home Instead and the Baptist Health Nursing and Rehabilitation Center. Our deepest thanks.