(518) 374-1600
242 McClellan Street | Schenectady, New York | 12304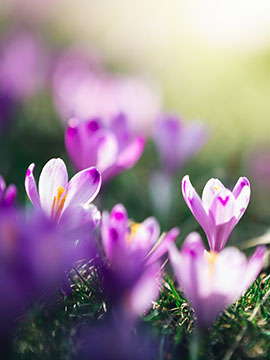 In Memory of
Curtis J. Richardson
1954 - 2017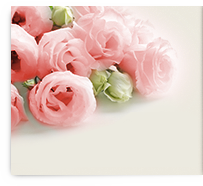 Obituary of Curtis Richardson
~~Curt J. Richardson
ALBANY, N.Y. --- Curt J. Richardson passed away suddenly from heart failure on Monday, September 18, 2017 at his residence.
Curt was born on September 5, 1954 to the late Curtis Richardson and Mary Richardson Pasquini in Albany. He attended Guilderland High School and University at Albany, SUNY and worked in Theater throughout most of his career. While at Guilderland High, he found his passion for acting in his first performance, GUYS and DOLLS. From there he starred in several productions throughout the Capital District. At Albany Civic Theater, he made his debut in 1977 as the emcee of CABARET, in 1979 he was in the FANTASTICKS, 1985 Theater Row, 1988 the 5th of July, 1993 he had one of the two leads in BENT. Curt also took part in benefit performances of THE WOMEN in 1993 and 1994. He became Vice President of Administration of the Albany Civic Theater from 1988-1989 and was appointed to the Board in October of 1997. During this period Curt was also featured in several shows with the Schenectady Civic Players. He was named best amateur Actor in the Tri-City area during those days. Alongside his various roles in the theatre, Curt also became a successful real estate agent at Realty USA, where he also bought and remodeled an historic home on Spring Street in Albany.
Later on his real estate work took him to Lancaster, Pennsylvania, and then to Seattle, Washington where he found a loving circle of friends in the arts and real estate community, where he also enjoyed hosting that circle at his Fiesta ware-filled midcentury view flat on Melrose Avenue. During this time, Curt also became a Franklin Covey facilitator. In 1999, Curt landed a job as one of only two Westerners at Franklin Covey's Training Facility in Riyadh, Saudi Arabia, training young Saudi business professionals. While pursuing that vocation, he also joined forces with a fellow Riyadh resident, a dear friend from his Seattle days, and got actively involved in Theatre-Go-Round (TGR), a 20-year old for-profit theatre company serving Riyadh's sizeable expatriate community. Curt began by assisting the theatre's British longtime producer-director, David Donabie, in a gala production of Noel Coward's RELATIVE VALUES at the British Embassy in Riyadh. He went on to direct THE REAL INSPECTOR HOUND for TGR early in 2000, and later that year he and his friend from Seattle purchased and operated TGR, with Curt as full-time director/producer until TGR went on hiatus in 2004. During this time Curt produced and directed over 15 productions under the most challenging conditions imaginable and just like in his favorite story, THE LITTLE RED HEN, he did it largely all on his own, and became a hero to the theatre-starved expatriate community in Riyadh. Highlights were THE MYSTERY OF IRMA VEP, which Curt directed and acted in, alongside Albany actor, Rocky Bonsal, whom Curt recruited for the occasion; COUNT DRACULA, featuring well-known actor Jon Rashad Kamal as the Count; and MURDER ON THE NILE, in which he also was able to include his two Riyadh-rescued and adored pugs, Mack and Mabel as cast members. Also notable was a joyful co-production with Riyadh's Indian Embassy of the wily feminist play, MRS. CALIFORNIA, which included a special performance for Saudi women, who were thrilled by its daring take on gender roles. Curt's MRS. CALIFORNIA was enthusiastically reviewed in the SAUDI GAZETTE in what is believed to be the first theatre review ever published in that newspaper.
.
In 2004, a wave of disturbances in the aftermath of the 9-11 attacks and the Second Gulf War made it prudent to suspend TGR's operations in Riyadh. Curt therefore moved TGR to Provincetown, Massachusetts that summer, where he brought several of his Riyadh shows to the UU Theatre. The following year, he took on converting the former Provincetown Twin Cinema to the Art House Theatre, producing and directing many productions for TGR there. Curt was proud to have become a well-regarded impresario in the Provincetown arts community in the town where he had spent many happy summers during his young adulthood. Family ties to Albany remained strong throughout his life, and in 2008, Curt wrapped up his time in Provincetown and returned home to Albany to care for his stepfather and mother in their final illnesses, and then used those skills to do elder care as a profession until his retirement for health reasons. He was very proud to have won an award for elder care as the 2013 northeast employee of the year for his work with a local home health care agency.
Cherished memories of Saratoga racetrack were Curt's colorful stories to tell. As a young child, it was the "August place to be," and along with his mother and aunts they spent many fun days betting on the horses. Steeple chase races were his favorite and he never passed up the opportunity to bet on a grey horse. Curt kept his interest in theatre always foremost however. At the time of his death, he was fired up anew and well underway with plans to produce and direct in Albany and elsewhere a theatrical version of the 1950 Agnes Moorehead movie CAGED (one of his perennial favorite films) this time with men in all the leading roles. As Curt used to say "always be planning a party, just in case."
Curt was predeceased by his parents, Curtis and Mary and by his step-father Louis Pasquini and his Aunts and Uncles: Ann Collins, Lucille Granich, Jane Granich, Stephen Granich, John Granich, Joseph Granich, Katherine Granich, Nicholas Granich, Mille Grobe and Matthew Granich, He is survived by his loving family, aunts Anne Granich and Francis Granich, cousins Michael Granich, Paul Granich (Susan), John Granich, Eva Granich-Sweetman (Bob), Sharon Grobe (Scott), Nicholas Granich (Gail), Mary Glaser and Matthew Granich. He is also survived by second generation cousins Lenore Granich-Berghela (Jason), Joseph Granich (Christine), Adam and Thomas Granich, and Charles and Julia Glaser, family of Louis Pasquini and many dear friends including Eileen Rosen, Dan Nye, Tracy Muscatello, Sabrina Melius, and Peter Kindlon. In addition, his beloved canine companions, Steadman, Stella and Sushi whom he treasured.
For those who wish to remember Curt with a memorial contribution, you can do so in memory of Curt Richardson to Tracy Muscatello at HeartsHerd Animal Sanctuary at 2075 Buskirk-West Hoosick Road, Buskirik, NY 12028 or online at: www.HeartsHerd.com. A celebration of Curt's life will take place at a future date.
To leave a special message for the family and to view the full obituary online, please visit: www.dalyfuneralhome.com.
Share Your Memory of
Curtis