(518) 374-1600
242 McClellan Street | Schenectady, New York | 12304
In Memory of
Angelo T. Muccigrosso
1930 - 2018
Plant a Tree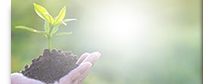 Send Flowers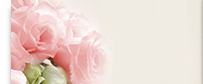 church servive
9:00 am - 10:00 am
Wednesday, September 5, 2018
saint kateri
union st
schenectady, New York, United States

Get Directions
interment
11:00 am - 11:30 am
Wednesday, September 5, 2018
Most Holy Redeemer Cemetery
2501 Troy-Schenectady Road
Niskayuna, New York, United States

Get Directions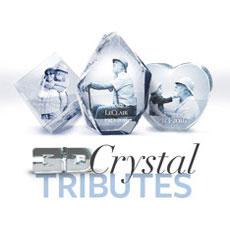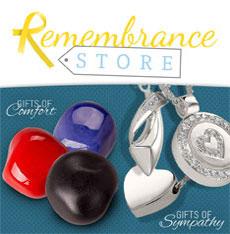 Obituary of Angelo T. Muccigrosso
Angelo T. Muccigrosso Jr, 88, of Cohoes, NY, passed away at Eddy Village Green, on 8/29/18. Born January 3, 1930 in Elmira, NY, he was the son of the late Clara (DeSocio) and Angelo T. Muccigrosso.
He graduated from Southside High School in 1947, where he met the love of his life and his future wife, the late Mary Catherine (Reagan) Muccigrosso. Angelo was a Boy Scout, earning the rank of Eagle Scout as a teenager. He remained active in scouting leadership positions into his early 30's. He served in the US Navy during the Korean War where he trained pilots to land on aircraft carriers in the first jet fighters used in the Navy.
He was a 1957 graduate of Alfred University. Upon graduation, he joined General Electric as a ceramic engineer. He worked on the development and manufacture of Navy defense systems at Knolls Atomic Power Lab in Schenectady and worked for GE until his retirement in 1992. He helped develop a ceramic fuel material that led to the manufacture of a nuclear fuel that can power a submarine through its life cycle without refueling. Over the course of his career he held positions in New Haven and Philadelphia. Angelo returned to KAPL in 1978 to manage the Materials Development section until his retirement.
Angelo was a member of the Niskayuna Planning Board for 29 years and served as chairman for 20 of those years. He was president of the first Capital District Support Group for the mentally ill. He was appointed to the Board of Visitors at the Capital District Psychiatric Center in 1984 and became President in 1989 serving in that position until 2009.
He served as a member of Rehabilitation Support Services (RSS) Board of Directors for over 30 years. He was a tireless advocate for the mentally ill. His late son Paul Muccigrosso lived with schizophrenia for over 40 years. Angelo and Mary Catherine, along with many others, were pioneers in educating and assisting families of the mentally ill. Paul benefited greatly from their efforts and learned to live independently, largely due to their work.
Angelo had a tremendous sense of humor, a smile that could melt your heart, and an ever-present mischievous twinkle in his eye. He was a wonderful husband, father, friend, and colleague. As a good scout, he lived his life following the tenets of the Boy Scout Oath: Duty to God and Country, Duty to Other People and Duty to Self.
He was loved by many and will be greatly missed.
Survivors include his daughter Diane Muccigrosso of Guilderland, NY, brother, Joseph Muccigrosso of Corning, NY and many nieces and nephews.
Diane would like to thank all the staff at Eddy Village Green with a special shout out to House 7 for the excellent care and compassion they provided to Angelo these last three years. Lynn, Melissa, Melanie, Lisa H, Lisa O, Nicolle, Dina, Michele, Bree, Annie, Bessum & Nina, you are all wonderful.
Erica Folkes Innerarity was Angelo's longtime nurse and family friend. Her dedication, professionalism and the superlative care, compassion and love she provided to the entire Muccigrosso family over the last six years has been a wonderful gift which will be forever treasured.
Relatives and friends are invited to call on Tuesday Sept 4, 2018, 5-7pm at Daley Funeral Home, 242 McClellan St, Schenectady. Funeral services will be Wednesday Sept 5, 2018, 9am at St. Kateri Tekakwitha Church, 1803 Union St, Schenectady where a Mass of Christian Burial will be celebrated by Pastor Bob Longobucco. Interment will be at Most Holy Redeemer Cemetery in Schenectady.
Those wishing to make a memorial contribution in Angelo's memory are asked to contribute to RSS, 5172 Western Turnpike Altamont, and NY 12009
Share Your Memory of
Angelo