(518) 374-1600
242 McClellan Street | Schenectady, New York | 12304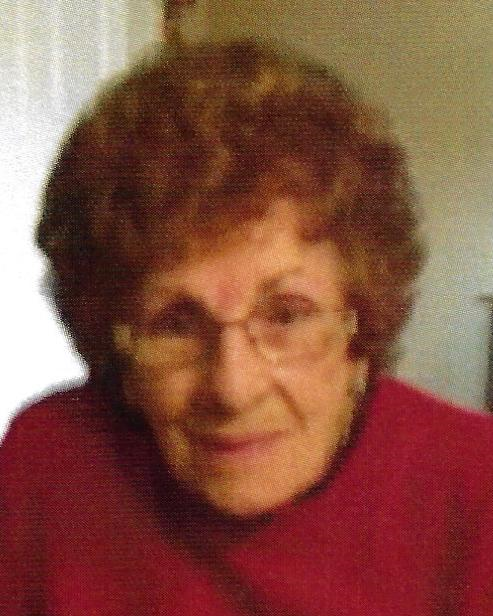 In Memory of
Virginia M. Wickham
1923 - 2019
Plant a Tree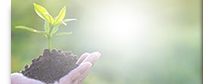 Send Flowers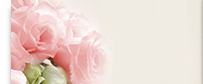 Obituary of Virginia M. Wickham
Virginia "Ginny" M. Wickham, 95 of South Glens Falls, NY (formerly of Rotterdam, NY) left this earth on April 13th 2019, in Spring Hill, Florida (after a sudden illness) with her loving family at her side.
Ginny was born in Grand Gorge, NY on June 27th, 1923 and was the daughter of the late Carlo and Antonina (LoPresti) Ciaravino.
Ginny also known as "Venzi" began kindergarten in 1928, as a student who primarily spoke Italian, and graduated with honors as Salutatorian from the Grand Gorge Central School District in 1940 with a diploma in business. At the tender age of 17, she left home to attend business school in Kingston NY where upon graduating with a business degree, she moved to Schenectady NY. She was hired by the General Electric Company as a secretary and then filled in as a draftsman during WWII.
It was at General Electric that she met her husband Walter in 1946. Marrying him on September 28th,1946 at St Joseph's Church in Schenectady. Ginny hung up her business hat to become a wife and mother who was dedicated to cooking and cleaning for her family, so much so that Walt often joked, "instead of marrying me she should have married a mop and a broom!"
She had part-time jobs during the years for ALCO and National Auto Stores, but once her daughters began school, she returned to the work force full time in 1961 employed by TerBush and Powell Insurance Company in the accounts receivable department. After 25 years she had risen to the position of Accounts Manager, feared by any agent that did not pay their accounts on time and balancing the books to a penny. She was respected and loved by many for her efficiency, hard work, attention to detail, and dedication, retiring in 1988 at the age of 65. By that time Jardine had purchased TerBush and she was given an all expense paid trip to San Francisco to honor her achievements. It was a trip Ginny and Walt would talk about and cherish always.
Ginny had a unique zest for life, no challenge was too great. She was a true political force to be reckoned with as a staunch Republican serving as a Republican Committee Woman. Ginny was a multitalented woman. An avid bowler to the age of 93 years old, bowling in two senior leagues at Boulevard Bowl and performing the duties of Secretary for both leagues. She loved winning as many of the members could attest to, frequently maintaining an average of 150, and was also a member of the 500 Club, making the newspaper for both high triples and high singles. She also bowled yearly in the Lilac City Tournament in Rochester NY, where she frequently won money for high scores in her lady's division. We were never sure if it was her bowling skills or fierce desire to show the world what she was made of that spurred her on to winning the competitions, but her delight in receiving those cash prizes was a beautiful thing to behold.
She mastered many things over the years, mostly self taught, with particular attention to detail that included cooking, gardening, reading music, playing her organ, ceramics, coloring, and crocheting. She loved sharing her talents with others by gracing many friends, family members and their pets with beautiful Afghans she handmade. People who met her, young and old, were in constant awe of her youthful appearance, personality and charm. She loved shopping with her granddaughter Kelly Ann and great-granddaughter Keirsten, both who delighted in her ability to find a bargain. She loved catalog shopping, and while she liked a bargain, she prided herself in being a propertied woman who could get something she wanted without asking permission of anyone. Beautiful, loving, fiercely independent, accomplished, and exceptional in every way is how her family and others will remember her. If a quote could fit her it would be from a cup she bought recently that says "life is only as good as the memories we make". She lived a full and rich life and left this world a better place, leaving us all with many funny and beautiful memories. She will be missed terribly.
Surviving are her daughters, Ginger Wickham (Chuck Barber); Kathleen (Jon) Korniak; Nancy Bennett; Joy (Richard) Lestage; Janis (Jeffrey) Wormuth; two sisters Lena Rowe and Mary Tubiolo, 15 grandchildren, 21 great-grandchildren and her beloved pet dog Benji.
Ginny was predeceased by her beloved husband Walter (Walt) E. Wickham Jr. the love of her life who adored and cared for her until his passing in May of 1995, a brother Michael who she spoke of often, 3 loving sisters Mamie Gockel, twin, Jean Faraci, and Martha Rizzo, who she shared many adventures with over their lifetimes.
Funeral service Saturday morning 9:30 from the Daly Funeral home, Inc. 242 McClellan St. Schenectady and 10:00 at St. Joseph's Church (State and Lafayette St.) where a Mass of Christian Burial will be celebrated. A calling hour will be held 8:30 to 9:30 at the funeral home. Interment St. Joseph's Cemetery.
Donations in her memory may be made to the American Heart Association or St. Joseph's Church Restoration or Disabled American Veterans (DAV).
Share Your Memory of
Virginia