(518) 374-1600
242 McClellan Street | Schenectady, New York | 12304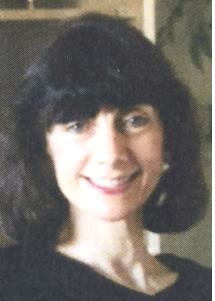 In Memory of
Elaine R. Ognibene, Ph.D.
1942 - 2017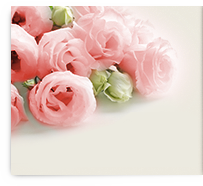 Obituary of Elaine Ognibene, Ph.D.
Elaine R. Ognibene (September 14, 1942-December 25, 2017)
Elaine R. Ognibene was born in Rochester, NY on September 14, 1942, and died on December 25, 2017 at Sunnyview Rehabilitation Hospital. She celebrated the Eve of Christmas with her family, giving gifts as she always had done. Elaine was the daughter of Charles and Edith Siragusa. She graduated from St. Agnes High School and Nazareth College in Rochester and obtained graduate degrees from SUNY Geneseo and Rensselaer Polytechnic Institute. Elaine was a gifted teacher whose career included ten years of teaching at three Catholic schools in Rochester beginning when she was nineteen years old. Her family moved to the Capital District in 1972 and within five months began to teach at Siena College where she remained until her retirement in 2008.
Elaine is survived by Richard Ognibene, her husband for fifty-five years, and her three children, Richard Ognibene Jr., who lives in Rochester, Elizabeth Ognibene (Steve Maloney), her grandsons Lucas and Evan Maloney, and her son Christopher Ognibene (Aviva Hallenstein). She is also survived by her brother, Charles Siragusa and his wife, Lisa Serio Siragusa. Elizabeth, her husband and their sons live in Niskayuna, as do Christopher and Aviva.
Elaine Ognibene was defined by her love of family, teaching, and learning; these loves began in Rochester, NY. At every school she attended, Elaine was at the top of her class, so much so that she was often given special jobs by her teachers. As a seventh and eighth grader at her regional Catholic elementary school, the sisters sent Elaine on Fridays to buy bus tokens for the entire school at the bus station a mile away. Perhaps her love of walking began because of that experience. At high school she worked on all the committees that organized social events. Elaine's academic prowess was well known; one friend jokingly expressed annoyance about a teacher who said that her project should be done the way Elaine Siragusa had done it.
Although she had a big brain and a little body, Elaine was also a skilled athlete; she played third base on the high school softball team and guard on the basketball team. Those skills were passed on to her children and grandchildren, all of whom played varsity sports. More recently, Elaine and her family shared a passion for the NY Yankees.
Elaine met her future husband, Richard, during her sophomore year in high school. He was a senior at a Catholic boys' school and they met at a Sunday afternoon dance—sponsored by the Catholic Youth Organization—to bring youth from the single sex high schools together. The dances were heavily chaperoned, but Richard found Elaine because every boy in the place was pointing at her. They first kissed on New Year's Eve in 1957, but never told her dad who drove them to and from the party that evening. From that time on, they were going steady.
Elaine and Richard married on Saturday, the first of September, 1962. Four days later each began their teaching careers. Elaine taught second grade at St. Salome's elementary school in Rochester; her class had 55 students. Richard taught social studies at John Marshall High School in the same city. Nine and a half months later (people counted in those days), Elaine and Richard had their first child, Richard Jr. Thirteen months after that, they had they had their daughter, Elizabeth. Between 1962 and 1966, Elaine taught, birthed two children, and graduated from Nazareth College by going to evening, Saturday, and summer classes. If the film Wonder Woman had been made in 1966, Elaine would have been the star. It was so unusual for a married woman with children to graduate from college that the local newspaper did a story on her. There was a photo accompanying the story with Elaine beaming while her family looked grim; the photographer did not know that Richard, Richard Jr., and Elizabeth all had scarlet fever and could not attend her graduation.
Between 1966 and 1972, Elaine taught middle school and then junior high at two different Catholic schools. The latter, Our Lady of Lourdes in Rochester, was as progressive as any public or private school in the country. Elaine and a core of like-minded teachers designed a student-centered curriculum so diverse and provocative that their approach was subsequently described in a prominent educational journal. Elaine called her time at Lourdes a Camelot experience. During this happy time, Elaine and Richard's third child, Christopher, was born.
The Ognibenes came to the Capital District to teach at Siena College; Richard began in 1972 and Elaine in 1973. Elaine completed her master's degree in English from SUNY Geneseo in 1973 and transitioned from part-time to full-time teaching in the Siena English Department. College teaching generally requires a Ph.D. so in 1975 Elaine enrolled in the Language, Literature and Communication doctoral program at Rensselaer Polytechnic Institute. She graduated in 1979, record time in a general, but when one considers that she was teaching full-time at Siena and parenting three children one might title this period in her life Wonder Woman 2.0.
Immediately following graduation, Elaine won a National Endowment for the Humanities grant to study with Carolyn Heilbrun, a pioneering feminist scholar at Columbia University. This completed the formal learning phase of Elaine's career: she majored in English at Nazareth; majored in America Literature at Geneseo; specialized in Communication Theory and Practice at RPI; and studied feminist literary theory at Columbia. In 1979 she was tenured and promoted at Siena where she remained for the rest of her career. Elaine retired in 2008 as a full professor with thirty-five years at the same collegiate institution.
Elaine served those thirty-five years with distinction. She published articles, presented at national and state academic organizations, held leadership positions in those organizations, and did service within her institution and her community. When Elaine came to Siena in 1973, the college had been coeducational for only four years. There were only a half-dozen female faculty at the time; Elaine and Dr. Patricia Brown led the way to insure the equal treatment of women, students and staff alike.
Together they pioneered and inspired the introduction of Women's Studies courses. Elaine's seminar on Virginia Woolf attracted extraordinary English and Science students. Pat and Elaine demonstrated the vitality of Women's Studies projects with their research on female scientists at General Electric. Elaine's interest in women writers led her to study their views on the nature of war and of peace. Her seminars on the Literature of War and Peace attracted students from multiple departments and were structured in a way that reflected Elaine's determination to model interdisciplinary study. In this way and many others, Elaine was a professor ahead of her time.
Elaine's seminars always ended the same way: dinner at her home with students discussing their projects around Elaine's large dining room table. Students made a shocking discovery at those final class meetings; OMG, Dr. Ognibene is also a good cook. In all her courses, Elaine focused on student inquiry rather than teacher performance. No wonder that in the 1994-95 academic year she received the Siena Excellence in Teaching Award. Students have input in selecting those who receive that award. Elaine had a cadre of devoted students and advisees who regularly lined up outside her office door. In days when people wrote letters, Elaine received letters that filled the multiple shoe boxes in which she kept them.
College teachers should have an impact in their community as well as in their classroom. Elaine did this most notably with her ten-year service on the board of
Bethesda House, an interfaith ministry that serves Schenectady's homeless and most vulnerable citizens. She was also a founding member Martin Luther King Lecture Series that worked to address issues of social justice both globally and locally.
It might be difficult for some to be so professionally active and still have time for family. For Elaine, nothing could be further from the truth. She was fully involved in every aspect of their lives. She was proud of her children's multiple accomplishment and rooted for them loudly at their athletic events, which she rarely missed. She also was a model for her children. Richard Jr. is an award-winning teacher at Fairport High School. Christopher heads a large social studies department at Schenectady High School and shares his expertise with future educators as a teacher of Social Studies Methods at Siena College. Richard Jr. graduated from Siena in 1985 and Christopher did likewise in1992. Elizabeth graduated as a Communications major from SUNY Plattsburgh in 1986 and applies those skills in the Human Resources Department at Schenectady ARC, an organization that helps people with special needs. Elaine had three children, two who work as teachers and one who works in human service. Her family could be a TV show called Mother Knows Best.
As for Richard Sr., that first kiss in 1957 must have been a good one. He and Elaine dated for five years until they married in 1962. In 2017, they celebrated their fifty-fifth wedding anniversary. They were more in love on that anniversary than any other time in their lives. Elaine was easy to love; those who knew her well, did.
Donations in memory of Elaine may be made to Bethesda House, 834 State St.
Schenectady, NY 12307.
A celebration of Elaine's life will take place on Sunday, January 7th, at 1:30 p.m. at the Italian American Community Center on Washington Ave. Ext. in Albany.
Share Your Memory of
Elaine